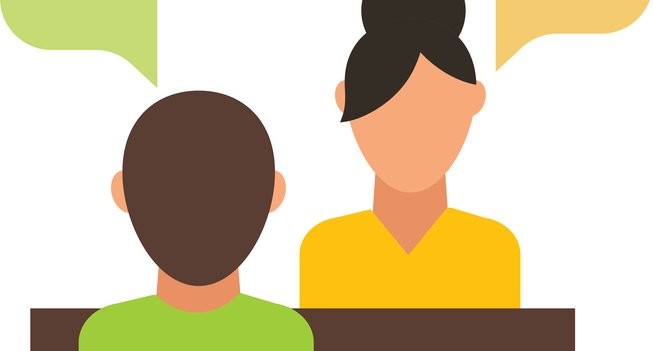 Every April 1, the annual application process for H-1B visas begins. This year, many companies are concerned about the new administration's focus on curbing visa programs. In light of a potential new executive order that could significantly curtail recruitment of highly skilled foreign employees, HR leaders are doubling down on efforts to retain their current H-1B employees. Research has shown employee development to be a valuable tool in increasing employee commitment and retention:
"By helping to establish employee investment, reciprocity, and identification, and by limiting alternative employment options, an effective training program can lead to greater commitment and less employee turnover. The result is an organization that is more productive and professional." ( What Impact Does Training Have on Employee Commitment and Employee Turnover? Scott Brum, University of Rhode Island)
Ideally, in seeking to meet their training needs, HR and Learning & Development leaders will identify and partner with providers who focus on delivering long-term impact and commit to helping the organization achieve the best ROI.
So – what makes for a comprehensive, sustainable development program? What should organizations be looking for when interviewing a potential new trainer or coach (or a current vendor they are vetting for a new project)? And why are these questions important to the bottom line?
Based on Springboards' experience with numerous clients, we suggest asking the following seven questions to select the best resources for your firm.
Seven Questions to Ask a Potential Training Vendor
1. How many coaches/trainers do you have on staff?
If you are considering a solo/independent coach practitioner, make sure he or she has bandwidth, both to meet any changing volume needs you may have, and to provide adequate options, should the fit between the coach and coachee or coach and company/culture not be right. And in the event of a conflict or unforeseen change close to the training delivery date, the vendor should be able to secure a high-quality, seasoned replacement.
2. Do any of your coaches have experience working with non-native speakers of English, or with employees from diverse cultures? If so, what is their experience?
The increasingly global and multicultural nature of the workforce means that employers will want to look for experts in this type of development. Hiring a vendor with a variety of coaches/trainers with this experience and capability will enable your organization to bring training/coaching needs together, utilizing one provider and reducing the administrative burden of managing multiple vendor relationships. This helps to create an inclusive L&D culture and levels the playing field for multiculturals -- they get the benefit of separate "language training" while still working with the same training resources as native speaking colleagues.
3. How long, on average, have your coaching/training staff been with your company?
The learning curve – and associated time costs – can be a big part of any training initiative with a new vendor. Working with an established coach/trainer familiar with set-up processes will significantly reduce preparation time, redundancies, costs, and risk of error.
4. Does your staff have administrative experience and the ability to co-manage training/coaching services for the client, should that be needed?
A training vendor who can take on administrative functions such as oversight, measurement, and management tasks, either to supplement HR or in the absence of HR capacity, will prove to be a stronger asset in the long run. Even assuming a higher fee structure, the time savings, increased program viability, and long-term benefits always outweigh the direct costs.
5. Where are your staff located? What remote options are available?
Scale and versatility in training modality are important criteria in your new vendor, as the more options are available, the more likely you will be able to alleviate travel costs for the trainer and employees from other offices, and to expand training sessions to reach employees in multiple locations.
6. Do you provide quantifiable metrics (e.g., behavior, performance, utilization, and return on training)? Can you provide examples?
The vendor's ability to use evaluation metrics and assessment tools (e.g., Kirkpatrick's 4 levels of evaluation) effectively demonstrates the total value of the training and brings rigor to conversations on ROI and budgets. Getting examples of the kind of metrics that have been used in similar coaching/training programs will be critical in defining potential success before the initiative is underway.
7. Are you able to provide a brief demo of the service – training, workshop – during the vetting process?
Assessing the expertise and fit of the facilitator/coach/trainer in advance of program commencement is critical in reducing risk and ramp-up time. A brief demo of the service by a training staff (additional to any meetings during the initial vetting) provides an invaluable asset to the HR/L&D team. It can minimize risk and maximize the speed and ease of the vetting process (and offers something of value in the process).
Bottom line: Given employers' commitment to retaining top talent (made more urgent in light of potential changes facing the H-1B program) and the key role employee development plays in achieving that aim, it's more important than ever to forge the most beneficial partnerships with training vendors.
To ensure a sustainable, long-term program that delivers the best cost/value balance, seek a vendor who can provide satisfactory answers to all of the above questions. Working with vendors who offer breadth of services, have valid means by which to assess need and report on outcomes, and who can reduce overall costs of time, travel, and program management, will minimize HR's risk and administrative burden and provide clear long-term benefits to all stakeholders.