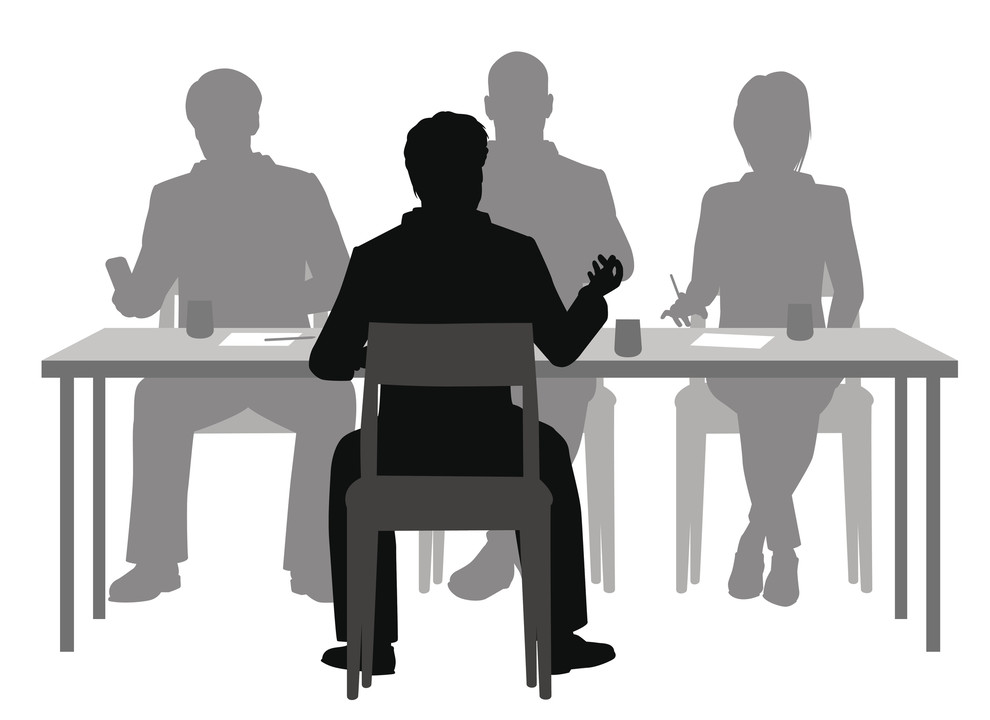 Preparing Advanced Degree Candidates to Interview Successfully
Last week Springboards, my coaching firm, facilitated a workshop on interviewing and career readiness skills for Ph.D. Economics students at a leading university. Part-way through our "tips" session, one of the participants asked, "Do I really need a LinkedIn profile?"
In his world – academia – he didn't see the need for a presence on the LI platform. But in the world he was about to venture into, HR and recruiting professionals almost immediately look to online professional profiles in evaluating candidacy. Consider this advice collected from George Washington University Economics Department alumni: "Use LinkedIn. Update your profile, follow companies you are interested in, and be an active user by posting interesting articles and participate in discussions wisely."
Good suggestions… So why wouldn't anyone competing in and engaging with the business marketplace have a LinkedIn profile? And what other gaps, misperceptions, or lack of career readiness do graduate students have as they transition from academia to the business marketplace? Why are these highly accomplished students, so skilled in their areas of study, largely unfamiliar with the "softer" skills needed to interview successfully?
One obvious reason may be the absence at many graduate schools of programs that specifically address career readiness or provide coaching in the all-important interpersonal skills. What I observed last week in our workshop's mock interviews was that while the advanced students were confident presenting their technical skills and discussing their research, they did not show the same level of preparation for or confidence in how they came across as individuals to a potential employer.
For example, when asked the universal interview question "So, tell me about yourself," almost every student we met with started out by stating "I'm a Ph.D. in Economics" (a fact listed at the top of their resume), and went on to describe specific analytical skills...at times in very lengthy detail. They did not grasp the opportunity to present themselves in a more distinctive, holistic way – as a well-rounded person, not just a CV, and a compelling potential colleague, in addition to having a Ph.D.
This isn't just my observation – according to The Cheeky Scientist, a platform for helping Ph.D.s transition into industry careers: "Most Ph.D.s prepare for interviews like they're preparing for a test. The problem is that employers of top companies don't care how you handle their questions as much as they care about how you handle yourself. No one is going to sit across from you with a big red buzzer waiting for you to give a wrong answer to some technical question."
Developing the interpersonal communications skills and presence that make for a memorable, successful interview is a challenge for many otherwise highly accomplished students. It's even more daunting for the growing number of multicultural students whose needs transcend communications to include awareness of cultural behaviors and American business skills. (For more on the ways in which these potential employees can be tripped up by unintentional misunderstandings when interacting with employers, see "Unconscious Bias in the Workplace".)
Many students concentrate on researching case interviews and promoting their technical skills, not focusing on the behaviors and softer skills that fall under the critical category of "fit": for example, how well will they work with a team; how effectively can they communicate with potential colleagues and clients; will they fit within the culture?
For all the well-intended talk in learning and education circles around "the future of work," "upskilling the workforce," and "bridging the skills gap" for the next generation, the fact is that we are seeing these needs go largely unaddressed at the point of graduate student transition to the external job market.
From my years of working firsthand with professionals to improve their communications and interpersonal skills, I know what an impact coaching can have on their growth and career success. And after reading the feedback from the students in last week's interview skills workshop and mock interviews, I realized after how valuable coaching would be to these and other promising "about-to-become-professionals" at this point in their lives.
"I hadn't realized how important it was to communicate 'negatives' and 'weaknesses' into positives, and to use stories to help become more memorable to my interviewer."
Unfortunately, to my knowledge, not enough of these high achievers receive the coaching and training they need to prepare for the rigors of the interview cycle at top firms. At Springboards, we've seen coaching dramatically increase the effectiveness of individuals already in the workforce in terms of their leadership, communications, and interpersonal/ emotional intelligence skills…and coaching is particularly high impact for multicultural individuals. So why is it not being offered at more universities or better integrated into the core curriculum? According to one Ph.D. program administrator I spoke with, many professors/advisors are themselves quite removed from the business marketplace, and may not be well-equipped to provide the training needed by students heading into private sector interviewing.
I would urge any university officials involved in helping their advanced degree grads transition successfully to the business marketplace to consider interview coaching. Please contact me via LinkedIn for more details on how such a program might work and for some feedback from our most recent university coaching engagement.
Note: Even well into their careers, not all professionals are aware of the importance of having an up-to-date online presence. I recently noticed that a Springboards coaching client who has been working at a top consulting firm for several years has a completely outdated LinkedIn profile and lists only a handful of contacts – not offering a very positive impression to current or future colleagues or clients!