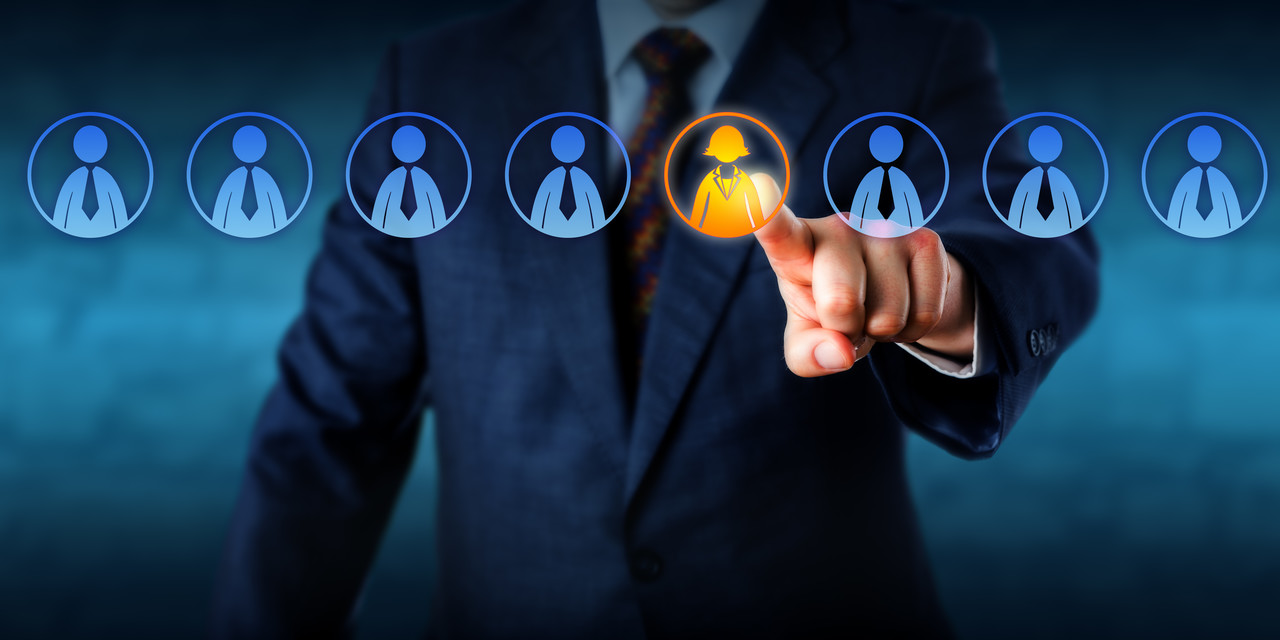 Record employment levels and a super-competitive recruiting environment… A highly selective and well-informed millennial workforce… Rapidly evolving technology-enabled services…
In the convergence of these forces, both employers and employees are seeking innovative ways to take professional growth and development to the next level. So, anyone involved in learning these days is familiar with the latest emerging trend: coaching on demand ("CoD"). As the name implies, coaching on demand platforms allow users anytime access to web-based learning and guidance, typically from a stable of external coaches, in short-burst, practical bites relevant to their current work.
Why CoD Now?
A pragmatic, self-directed solution to diverse learning needs, CoD is trending as a benefit associated with progressive, people-centric organizations. That's because CoD not only supports the needs and wants of today's worker, but positively addresses three important realities of the future of work:
1. Meeting Millennial Needs. Millennials, who make up 30% of the current workforce, prioritize learning and development as their #1 criteria for an employer. They are impatient when it comes to developing their skills and seizing opportunities for growth. And Gen Z, following right behind, will "pursue on-demand or just-in-time learning solutions, like how-to YouTube tutorials, or will seek employers that offer robust on-the-job and development training."(Generation Z Versus Millennials: The 8 Differences You Need to Know, Ryan Jenkins, Inc., July 2017)
2. Making Learning Practical. To address the fast-changing skill requirements and competencies of a job today, learning has to be easily integrated into the work experience and deliver in the moment of need, or "in the flow." As it stands, the competencies outlined in most job descriptions become obsolete shortly after being developed! The rate of change and the pace of work mean that "people simply do not have as much time as they'd like to learn in a formal way, so this informal 'in-the-flow' work is just necessary for success." (A New Paradigm For Corporate Training: Learning In The Flow of Work, Josh Bersin, June 2018)
3. Supporting Career Mobility. Technology-based learning platforms not only enable individualized, experiential learning to meet immediate needs – they open paths to growth and new opportunities in support of healthy internal career mobility. As a result, they can help differentiate progressive organizations from those not offering an equally rich environment for learning and growth opportunities.
How Does It Work?
Through a technology-based platform, employees can easily access a CoD learning session with an external coach matched to their learning and development need – a technical skill, a leadership-related competency, or a communications capability, and so on. The experience delivered via CoD can meet multiple developmental goals, from helping to solve a current problem and delivering rapid upskilling to providing a portfolio of skills that ultimately prepare employees to seize more vertical and lateral opportunities. CoD solutions may also benefit the organization: evidence suggests that when development goals are met, employee tenure increases. And, importantly, having these alternative sources of learning available can lessen the burden of coaching and training on time-strapped managers with the responsibility but not the capacity to mentor successfully. What progressive learning leader wouldn't want this for their people and their company?
But Is CoD Enough?
I believe CoD is a great product idea with much potential to attract and retain talent through career development. That said, I also believe that the assumptions HR and L&D leaders bring to bear when assessing traditional coaching providers must also be applied to CoD. If CoD is to work effectively and have staying power at the organizational level, it must 1) provide the right fit, aligning the solution with the need, and the coach with the coachee; and 2) be thoroughly vetted for quality of content and resources.
Fit Matters. Learning focused on acquiring and improving technical skills is well-suited to an online/subscription approach, in which real-time, often tactical solutions are sought. In these learning situations, ensuring a good fit between coach and coachee is more a nice-to-have than a must-have. But for an employee seeking to acquire and improve competency in areas in which the human element is predominant –communications, interpersonal interaction, and leadership – the right fit is key to establishing trust between coach and coachee, even in an on-demand environment. A good coach should also be able to assess the coachee's needs in the context of specific work responsibilities, career objectives, any political/cultural landmines, etc., and then respond accordingly, with a shared commitment to achieving the agreed upon goals.
Getting the right fit and developing a thoughtful needs assessment takes time. Employees seeking communications and leadership development, for example, might not know what type of coach to look for, and may not have an accurate assessment of their own needs. A seasoned coach can draw these needs out. But several interviews might be required before landing on the right fit. While I've personally had success coaching on an ad hoc, or per project basis as opposed to a longer-term engagement for a specific developmental need, the "quick hit" approach really is hit or miss. The coach might be great – but great for someone else. The takeaway? Fit the learning solution to the need and fit the coaching resource to the coachee.
Quality Is Always Key. Coaches are evaluated not only on their outcomes but on the quality of their content and interactions. That applies to CoD as well – so before a learning platform is installed, its sponsors should insist on a road test with potential users and a thorough vetting by both managers and HR/L&D teams. High-quality, thoroughly vetted coaches typically have high utilization and will naturally prefer coaching engagements that are longer term, or that leave the door open for follow-on work. Conversely, the current "gig" economy may generate coaches with greater availability but less experience and lower quality. A CoD user who logs on and does not immediately find a solution or who has an unsatisfactory experience will quickly abandon the system. All coaching is reputation driven, even CoD platform resources, so, just as an external coach with great outcomes will be widely sought after in an organization, a poor quality coach will lose credibility and potentially poison the well, negatively impacting receptivity to coaching throughout the organization.
So…How Do You Choose the Best Option?
Given the newness of CoD platforms, most L&D managers are still in evaluation mode. In full transparency, I am assessing coaching on demand as the founder of a successful coaching practice focused on career development through the upskilling of communications. On the "pro" side, CoD systems promise to address many organizational learning needs. They may also appear less costly than traditional coaching. But over the long term, in any coaching initiative, time spent is more significant than dollars spent. For CoD, or any training initiative, momentum is key, and there's a limit on the amount of time and effort employees will make if their needs aren't correctly gauged or fully met. And if their experience is not exemplary, they'll opt out. Once again, fit and quality are the determinants of success and sustainability, and investing sufficiently in both is time well spent.
I believe that, depending on the organization, combining a CoD model with an established coaching practice/managed coaching services provider could offer the best of both worlds. CoD may be higher risk, but offers scale, speed, and scope, with the potential to touch everyone in the organization. On the other hand, partnering with an established coaching provider offers lower risk, higher quality, and better fit, particularly for communication and leadership skills. The provider becomes an extension of the learning team, responsible for vetting, managing, and overseeing QC, selecting coaches who best fit the culture, political environment, and diversity of needs… all while bringing the "human touch." An ongoing partnership between L&D and the coaching provider is, I think, central to addressing a range of developmental needs with the strongest and most enduring outcomes.